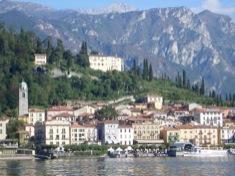 There are several ways that people travel by bicycle for long distances. At one extreme, professionals race in stage races around different countries, such as in the Tour de France. These guys are super fit and focus entirely on their daily races. Lodging and meals are left to their teams. At the other extreme, traditional bike tourers carry everything they need to sustain their trip in bags, or "panniers," attached to their bikes, including not just their clothes, but also a small tent and other camping equipment. All that gear often weighs 40 to 50 pounds, or even more, which requires a very strong (and correspondingly heavy) bike and wheels. The tradeoff for carrying all that weight is a lot of flexibility on where to go and stay, and many people travel for months or years at a time this way. In the cycling community, this is what most people have in mind when they mention bike touring. We're striking somewhat of a happy medium between these two choices. On our trip, we will be staying in hotels each night, which means we are swapping a credit card in exchange for carrying a lot of camping gear. We still have to carry our street clothes and other essentials in small panniers and a handlebar bag, but we've kept the weight to a minimum. Our bikes are almost as lightweight as a road racing bike but sturdy enough to carry a moderate load and capable of riding comfortably on poor surfaces if necessary.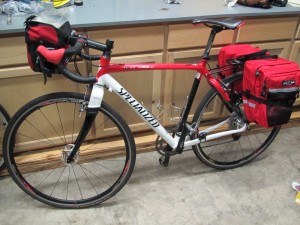 Tod's bike is a
2010 Specialized TriCross Expert
, and Paul's is a
2011 Lynskey Sportive
. We're using Lone Peak P-150 panniers and a medium sized Ortlieb handlebar bag. The panniers carry 2000 cubic inches per pair, which is about the same size as a small backpack - not a lot of space for over three weeks of travel! They are supported by a Tubus Vega rack that attaches directly to "braze ons" on the bikes. The handlebar bag is large enough to store things like cell phones, a small camera, and other small items that we want to keep handy AND dry - the bag is waterproof. The combined weight of the racks, bags, and their contents is about 17 lbs each. Tod's bike weighs about 19 or 20 lbs and Paul's is about 2 lbs lighter.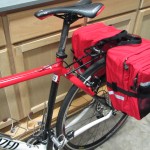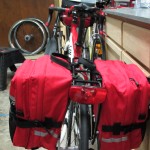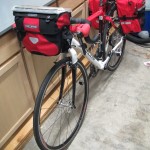 It's a bit hard to decide what to bring and what to leave at home, but the overarching criteria is that if an item isn't necessary, it's not being hauled across Europe "just in case." Basically, we'll have one set of bike clothes that will get washed nightly in the hotel sink and just barely enough street clothes to get by. Our street clothes are also made of synthetic materials (i.e., no jeans and cotton t-shirts) so that they are lightweight and easy to wash and dry. This
list
is everything that we will be taking. There is probably way more information here than most people want, but other bike tourers sometimes have an interest in all the gory details...